Reliable Commercial Hvac & Cooling Solutioins & Complete Service in Bergen NJ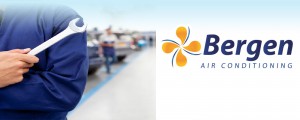 Do not waste time trying to fix emergency business air conditioning problems. Join other many businesses, both large and small, that rely on our emergency services; and dedicate their time to other worthy courses such as making profit. The responsibilities you have for your organization are better served when you are not focused on air conditioning emergency repairs or installation. Commercial air conditioning should be installed, maintained and/or replaced by North New Jersey's leading company: Bergen Air Conditioning Hvac Professional.
For over 2 decades in the hvac business, we have been supporting Bergen county and all of North Jersey businesses and commercial locations of all sizes, with all different sorts of air conditioning related issues including but not limited to:
old air conditioning system removal and replacement.
rooftop air conditioning unit installations
commercial air conditioning system repairs
commercial air conditioning system maintenance
emergency commercial air conditioning service.
Commercial AC Installatioins, Repairs, Maintenace and Replacement
Some of the commercial locations we support, are the following:
warehouses
malls and strip malls
department stores
corporate buildings and offices
government establishments
hospitals and health clinics
hotels and family restaurants
wedding halls
movie theaters
Let commercial air conditioning repairs and other issues be the least of your issues, we have Nate certified hvac technicians that are dedicated to commercial air conditioning and nothing else! Not only they have the knowledge and the required qualifications but they also have long years of experience in cooling and air conditioning. They have seen all common cases of hvac issues, and operated on different types of commercial air conditioning units, and are familiar with the most popular  brands.
They're courteous, reliable and always available to help 24/7 in Bergen and North Jersey. They're only one call away. So if you need assistance with commercial air conditioning do not hesitate to call at any time of the day.